I can't believe how close we are to
Christmas
, one of the first things I did this week was write up a Christmas list. If you have written or are writing a Christmas list here are a few Great movies to add.
The Karate Kid,

How to Train Your Dragon

, Romana and Beezus, Charlie St. Cloud,
and
Alice in Wonderland

.
The Karate Kid
starts with young Dre (Jaden Smith) and his mom moving to Beijing. When Dre becomes friends with a fellow classmate, the school bully tries and puts a stop to it. After facing humiliation and injuries, Mr. Han (
Jackie Chan
) the maintenance man, comes to his aid, being that he is secretly a master of Kung-fu. Dre starts practicing Kung-fu with the ambition of defeating the school bully. As always the hero prevails, but not after learning a few life lessons along the way. This movie has very little cursing, no more than 10
curse words
.
How to Train Your Dragon
is a very cute movie. A boy, by the name of
Hiccup
(Jay Beruchel) learns about his character and strength during a wild ride. After shooting down a dragon, Hiccup finds it the next day but can't bring himself to kill it. After letting the dragon go, Hiccup finds him again and realizes that it can't fly right. So, Hiccup makes a contraption to help it fly. When the village people find out that this dragon knows where the dragon nest is, they take him and get into a fight that they were not prepared for. Hiccup comes riding it with his friends to help save the day, but with a price.
Ramona and Beezus is a movie the whole family can enjoy. From the outside it might look like another little movie about superficial troubles but this is a movie that digs deep and finds gold. When the dad of Ramona and Beezus loses his job the house is in trouble. Romona (Joey King) jumps into action in the hopes of saving her family. When she turns to her family for help with her problems no one has enough time for her, even her Aunt Bea, who is always there, is too busy with her own problems. Can one little girl save her family? I guess you will just have to find out. This movie is very clean, with only one short kiss from Beezus.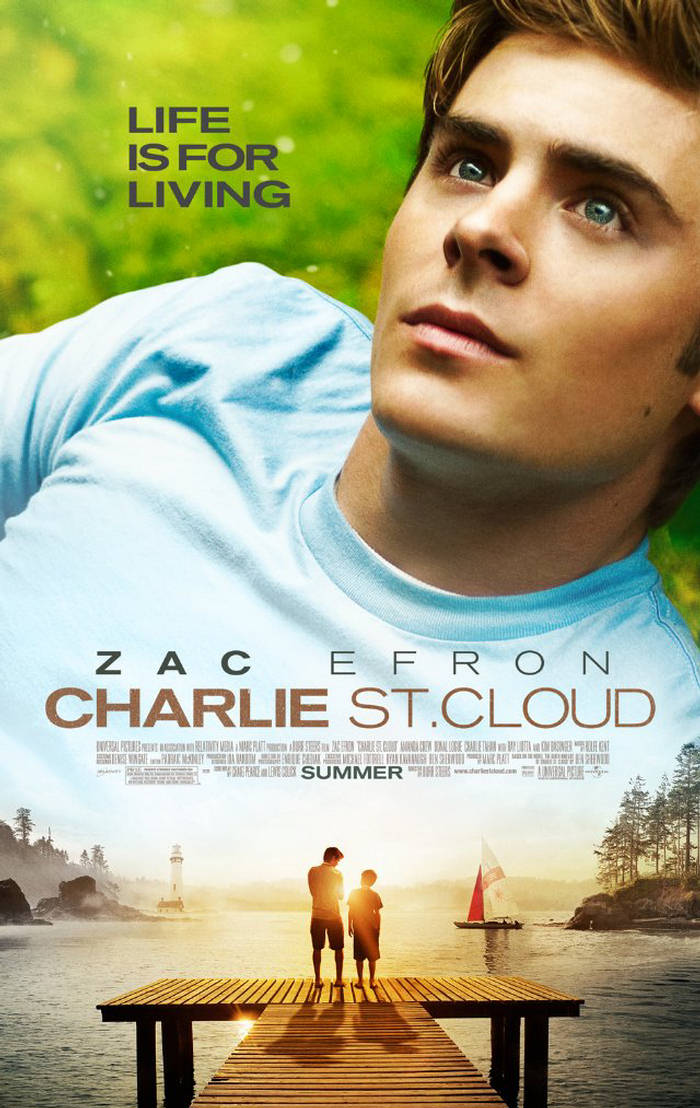 Charlie St. Cloud is a movie about life and death. Charlie St. Cloud (Zac Efron) is overcome with grief over his brother, but he has an everlasting relationship with him. Being that he can see and talk to his brother even though he is dead. Charlie makes a promise, to play catch every night with his brother, but when a girl enters his life he has to choose between keeping his promise, or saving the girl he loves. I can promise you a very thought provoking, interesting, and sentimental movie. There are some scenes where Charlie is without a shirt and the leading girl is in her bra. There are also a few curse words.
Alice in Wonderland
a wonderful story retold by the awesome director Tim Burton. During Alice's (Mia Wasikowska) engagement party, she starts second guessing herself. To get away from the many people at the party, she runs off into the woods. When she sees a funny rabbit, she starts to follow it and falls into a whole. Landing in a place that she used to have nightmares of as a kid, Alice learns about her destiny at restoring peace in Wonderland and inhabiting the rightful queen in Wonderland. A
dangerous journey
full of surprises.
I have all of these movies and more on my Christmas list, which ones do you have on yours?